VpCI® technology protects multi-metals in enclosed environments. 
How Cortec VpCI Works
Ionic action of VpCI® creates a molecular, inhibiting layer. Cortec's VpCI® technology works by emitting a vapour that forms inhibiting layer on metal surfaces at a molecular level. The self-replenishing layer will prevent or reduce corrosion activity down to adequate levels.
Cortec® VpCI vaporizes
Saturates enclosed atmosphere with a protective vapour
Vapour migrates to all recessed areas
Vapour condenses on all metal surfaces
Ions dissolve in moisture layer (water electrolyte)
Protective ions are attracted to metal surfaces
Ions form a thin, monomolecular protective layer surface over the metal
Total Corrossion Control with Cortec VpCIs 
Product Life Cycle With Cortec® VpCI®/MCI®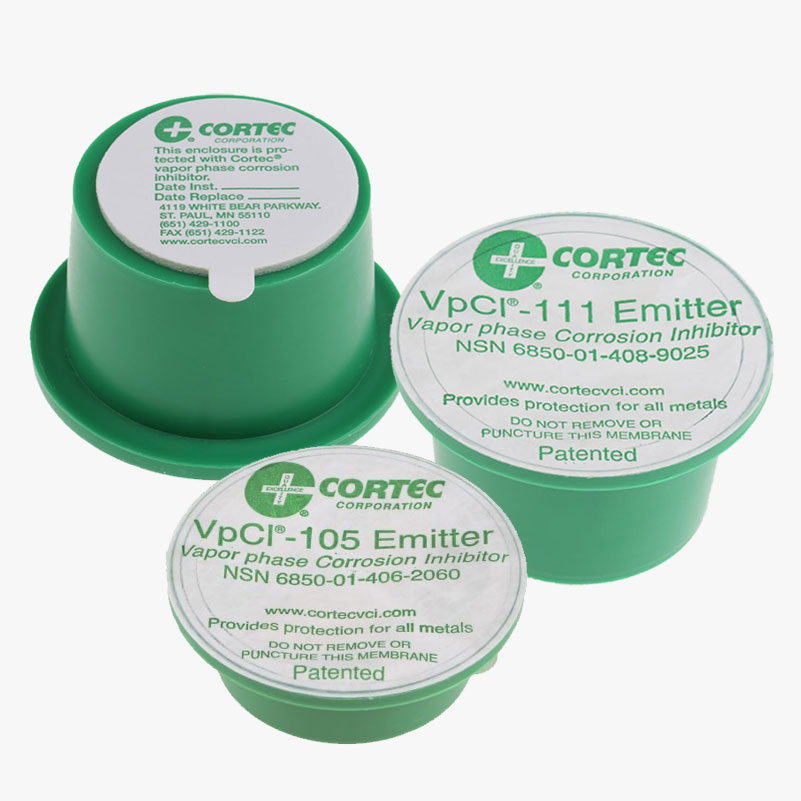 Are Cortec VpCIs safe?
Cortec products, using the latest chemical technology available, help alleviate your concerns in the areas of health, safety, flammability, and pollution control.
Now you can effectively protect your metals and products against humidity and aggressive atmospheres as well as against corrosive industrial, marine, and tropical atmospheres.
Industries & Sectors
Oil & gas
Electronics
Shipyards
Metalworking
Precision engineering
Warehousing
How Cortec VCIs Cut Costs
Use Cortec systems in every stage of a product's life, starting from the production of metal stock to actual use in the field. When properly applied, Cortec VCIs substantially cut time and costs throughout the entire product life cycle: in manufacturing, storage, shipment and field service.
Cortec VCIs eliminate many extra processing steps such as cleaning, degreasing, rust removal, pickling, sandblasting and reprotecting. You have less re-work, fewer rejects, improved quality, reduced rust claims and extended equipment life.
Cortec® and VpCI® are registered trademarks of Cortec Corporation.
Multifunctional products.
More effective protection.
Efficient delivery systems that make it economical to treat hard-to-protect items.
Easy application.
Improved health, safety and pollution control.
Elimination of extra processing steps, as there is no need to remove VCI (Volatile Corrosion Inhibitor) protection.
Extension of equipment life.